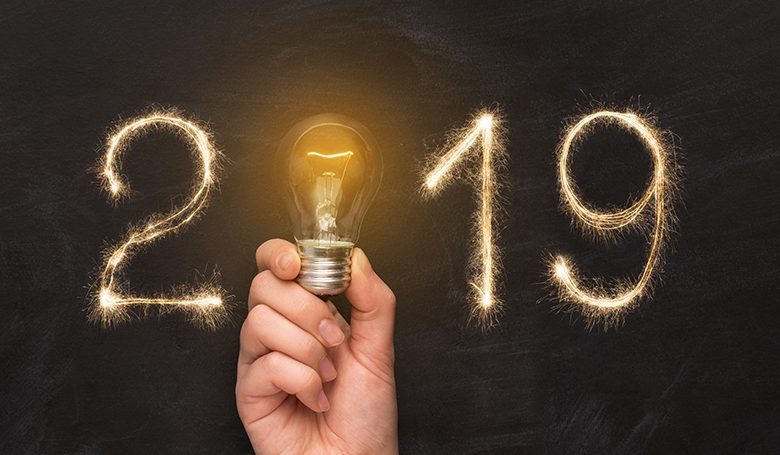 Seattle-Area CEOs dominate the 2019 Entrepreneur of the Year Awards
Six of the eight Pacific Northwest winners oversee companies based in Seattle or Bellevue
The winners of the 33rd annual Entrepreneur of the Year Awards for the Pacific Northwest region are in, and Seattle-area leaders took home the lions share of the accolades. The 21 finalists for the awards this year represented a wide range of industries, including technology, hospitality, health care, communications, manufacturing, logistics and more. The Entrepreneur…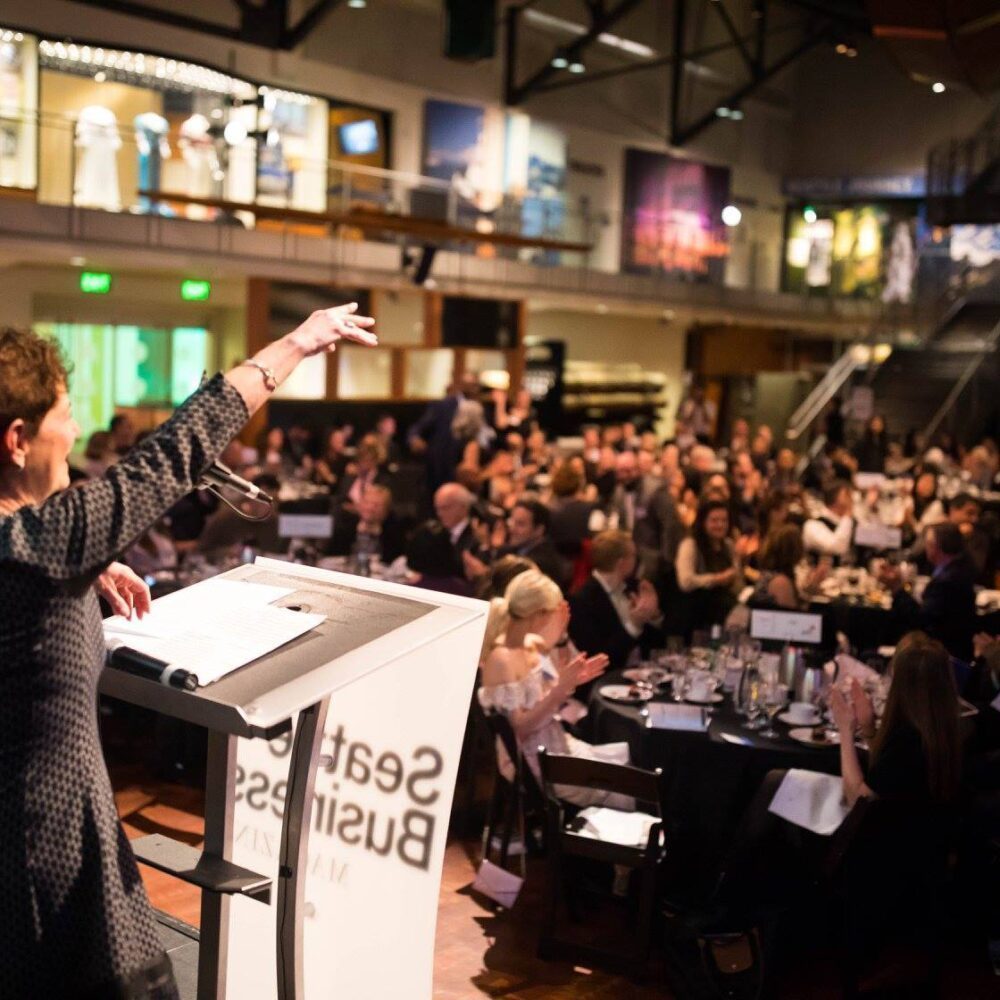 Video Recap: 2017 Seattle Business Magazine Community Impact Awards
See the scenes from MOHAI where we celebrated all of this year's winners.
Sponsored by Presenting Sponsor PwC and Signature Sponsor Bank of America, this years Community Impact Awards celebrated nonprofits, businesses and public servants who have shown a commitment to doing good in the community. Watch the video below from the event, held at the Museum of History and Industry (MOHAI). See our photo gallery from the…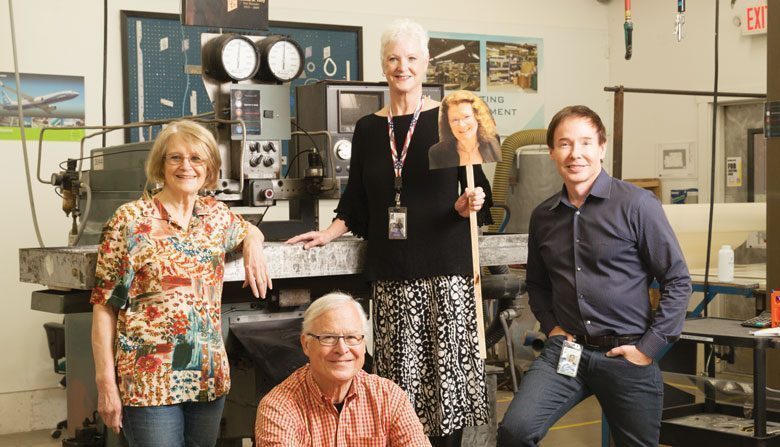 2017 Family Business Awards, Business Growth: Cascade Gasket & Manufacturing
Kent-based Cascade Gasket has parts on every Boeing plane built after 1946.
SIGNED, SEALED, DELIVERED: From left, sibling co-owners Carol Terry, Marsh Terry, Lee Terry (holding a photo of sister Allison), with Chief Business Officer Ted Pilot. Photo by Hayley Young. This article appears in print in the December 2017 issue. Click here for a free subscription. Growth continues to take off for Cascade Gasket & Manufacturing,…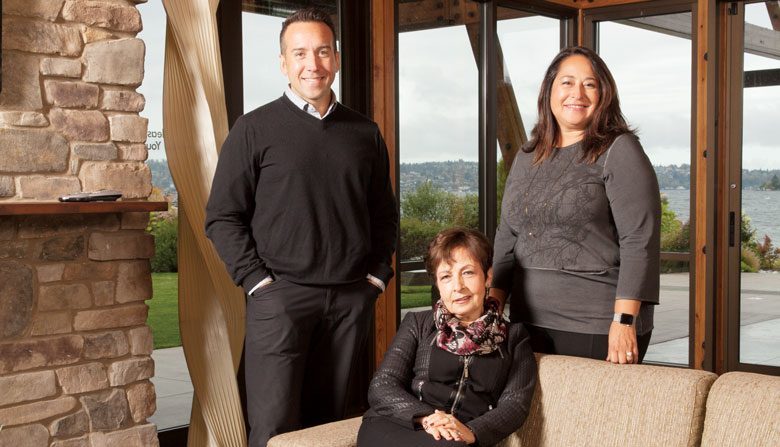 2017 Family Business Awards, Community Involvement: Dynamic Language
Seattle-based Dynamic Language has been involved with assisting immigrant and refugee populations, fundraising and donating their own time and money.
TRANSLATION STATION: Cofounder and CEO Maria Antezana is flanked by her children, partners Rick Antezana and Sandy Dupleich. Photo by Hayley Young. This article appears in print in the December 2017 issue. Click here for a free subscription. Linguist Maria Antezana first worked teaching Spanish to English speakers and assisting executives doing business in Latin…