100 Best Companies to Work For
100 Best Companies To Work For: Headquartered Out of State
Organizations overcome size, distance by emphasizing transparency
By Rob Smith August 31, 2020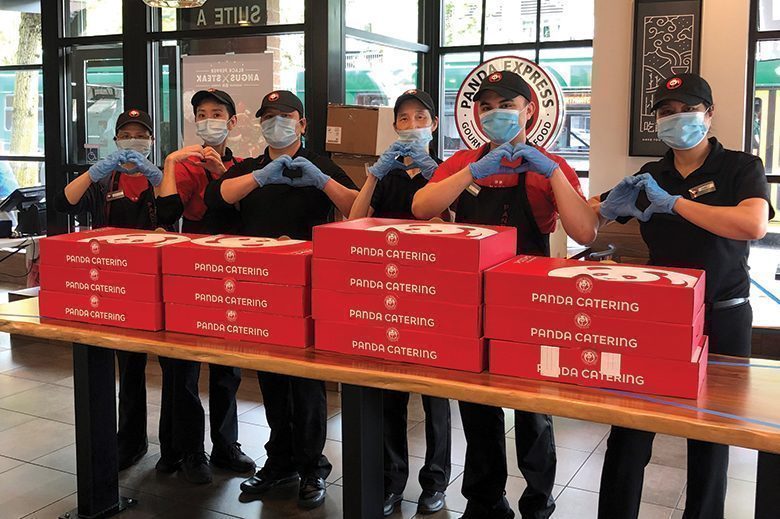 Workers at companies headquartered out of state but with offices in Washington describe why their company belongs on Seattle Business magazine's list of 100 Best Companies To Work For. Companies are ranked in order.
1.Hayden Homes LLC
Redmond, Oregon | Home builder
Our leadership team puts the employees first and tells us it can't have a company without great people all the time. I have never worked for anyone as genuinely concerned about their teams.
2.Allison+Partners
San Francisco | PR, communications
I appreciate the collaborative culture. Not only is team collaboration important, but the CEO/partners of the company are frequently involved in the day-to-day of many teams. I've never worked for a company that does this.
3.ABD Insurance & Financial Services
San Mateo, California | Insurance broker
ABD hires quality employees and puts a high level of trust in their knowledge and ability to provide excellence customer service. Oversight is reasonable and not cumbersome.
4.Finity Group LLC
Portland, Oregon | Financial services
The benefits are outstanding. Flexibility with time off is much appreciated. All the little things Finity Group does for us are also very much appreciated, such as Friday half days, surprise lunch days, trips, etc.
5.Snowflake
San Mateo, California | Software
People are excited to be Snowflakes. Amazing product, very positive work environment and great people to work with every day. Leaders are committed, smart, humble and approachable.
6.Salesforce
San Francisco | Software
As long as I'm respectful and my ideas are well-founded, I can openly voice disagreement with top leadership without being punished and my opinions will be listened to and taken seriously.
7.Coalfire
Westminster, Colorado | Cybersecurity
My CEO will walk into our office in his naval service uniform (I came to the company after leaving the Army). We call each other by first name and trade friendly barbs about our respective branches of service. I am an associate, the literal lowest head on the totem pole.
8.Newmark Knight Frank
New York| Commercial real estate
As a chapter lead for our Women's Network, I'm proud to see Newmark making strides in providing a forum not only for female voices to be heard in an industry that remains pretty male dominated, but for us to participate in visible and meaningful ways that demonstrate our talents.
9.World Wide Technology
Maryland Heights, Missouri | Technology service provider
Despite being a branch location, our leadership and corporate culture are so strong that I do feel a part of it all and share a common set of goals and journey. Unmatched combination of vision, leadership and culture I've ever seen in 30-plus years in high tech.
10.Panda Restaurant Group
Rosemead, California | Restaurant operator
I have the ability to learn and advance quickly with support from upper management. Its a place that encourages me to be a better version of myself every day.
11.The Partners Group
Portland, Oregon | Insurance
Leadership sets the culture and lives it. It does a great job of making each person feel like a valued contributor to the success of the organization. The communication and response with Covid-19 has been extraordinary.
12.HDR
Omaha, Nebraska | Engineering
We have a very open-door policy throughout the organization. I have never felt as though my opinions or concerns didn't matter. HDR has worked hard to ensure the right people are in the right leadership positions and that benefits each of us.
13.Tech Mahindra Americas Inc.
Plano, Texas| Information technology
A creative and collaborative work environment that is envisioned by leaders of the company, and its cultivated and brought to fruition by the employees. My colleagues are the best.