Seattle's Olympic Hotel Has Been a Magnet for the Rich and Famous Over the Decades
By Bill Conroy December 30, 2019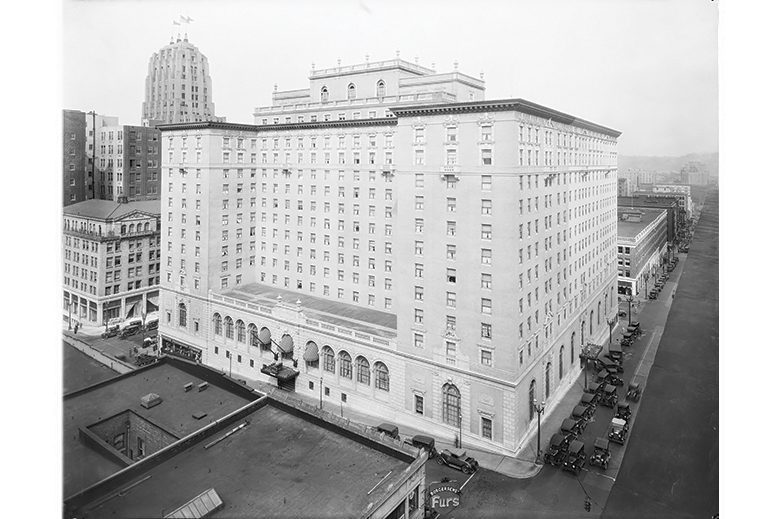 This article appears in print in the December 2019 issue. Click here for a free subscription.
When the Olympic Hotel opened its doors in Seattle on Dec. 6, 1924, it was a celebratory event for the grand dame of Seattle hotels complete with rooftop searchlights flashing their beams across the evening sky. The 12-story luxury hotel at 411 University St. in downtown Seattle was constructed at a cost of $5.5 million, including furnishings. It is located on what was the original campus of the University of Washington, which had already relocated decades earlier although UW to this day still owns the downtown land and leases it to the hotel. The hotel boasted 850 guest rooms before the completion of a $63 million renovation that began in 1980 in the wake of the Four Seasons hotel chain taking over management of the property.
It reopened two years later as the Four Seasons Olympic hotel, with fewer but more spacious guest rooms 450 in total. Four Seasons operated the 542,000-square-foot hotel until 2003, when Fairmont Hotel and Resorts took over management, renaming it the Fairmont Olympic Hotel. Under Fairmonts flag and hotel-property owner Ivanhoe Cambridge, a Canadian real estate company, a $25 million renovation of all guestrooms and corridors was completed in 2016. Over the years, the Olympic Hotel has been a magnet for famous guests visiting Seattle, including celebrities such as John Wayne, Bob Hope, Joan Crawford and Elvis Presley and a number of U.S. presidents dating back to Herbert Hoover.