Executive Life & Style: Dining at Bramling Cross
Ethan Stowells latest Ballard Avenue spot pairs suds and sustenance.
By Jessica Yadegaran June 15, 2016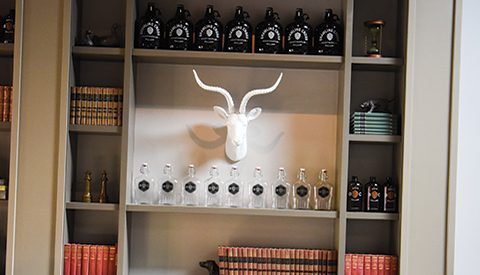 If youre a beer lover, Bramling Cross, which is named after a hop varietal, will be your favorite Ethan Stowell restaurant to date because the focus is on wood-fired, shareable dishes that pair with eight micro-local brews (made in Ballard or Fremont) and 50 international beers.
One of those dishes is a ridiculously moist pork osso buco with Dijon spaetzle ($27). The shank is slathered in herbs and spices, then simmered in pork and duck fat until it slips off the bone. Another killer dish: caramelized cauliflower dressed in tangy yogurt, sweet golden raisins and dukkah, a nutty, cumin-laced spice blend ($11). Finally, the Dynamite Chicken ($38) is enough to feed three adults. Its a whole (slightly underseasoned) Mad Hatcher chicken fried to order and served with sides of mascarpone-laced grits and bacon-flecked collard greens.