Seattle City Council is Looking For People to Join the "Head Tax" Task Force
The council is opening up applications for a task force to re-visit a "head tax," and the deadline is fast approaching.
By Kevin Schofield November 30, 2017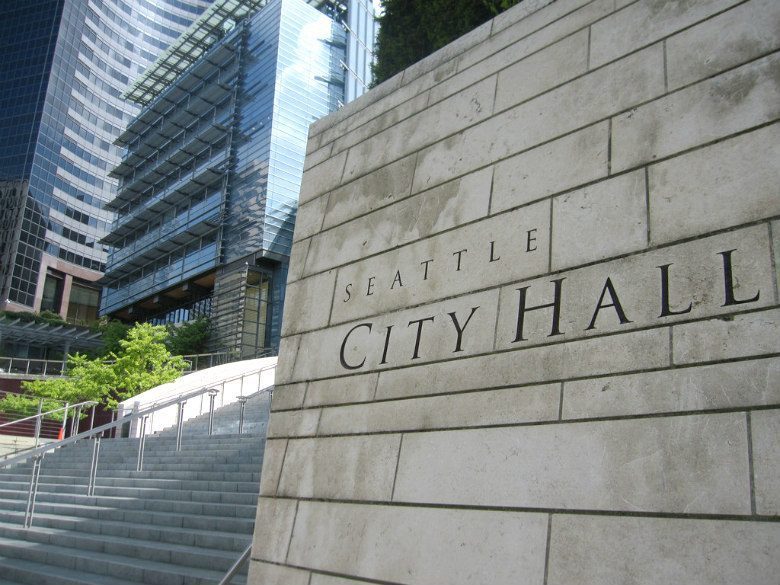 This article originally ran on SCC Insight.
The Seattle City Council announced that it has started taking applications for its newly-created task force to look at progressive revenue sources to fund new homelessness and affordable housing investments.
Last week, the council passed a resolution establishing the task force and setting the expectation that it would report back to the Council no later than the end of February. The resolution all but requires the task force to recommend an employee-hours tax (aka a head tax), though it has the flexibility to weigh in on the parameters of such a tax and to suggest additional (perhaps alternative) revenue sources.
The online application form is here. If you choose to apply, be sure to select Progressive Revenue Task Force on Housing and Homelessness as the committee you are interested in. Applicants are required to submit a resume as well as a letter of interest that should detail the individuals subject matter expertise and reason of interest for joining the taskforce in no more than one paragraph.
According to the information on the Councils web site,
Individuals with subject matter expertise on housing, health care, and homelessness; service providers; civic leaders; labor representatives; individuals who have experienced or are currently experiencing homelessness; business organizations; economic equity experts; community organizations; community coalitions; community leaders; and small and large business owners should apply.
The Council intends to select task force members by December 11.