2019 Executive Excellence Awards, Lifetime Achievement: Michael Garvey, Saltchuk Resources Inc.
The cofounder of the Seattle-based company is the winner of this year's Lifetime Achievement Award.
By Bill Virgin January 29, 2019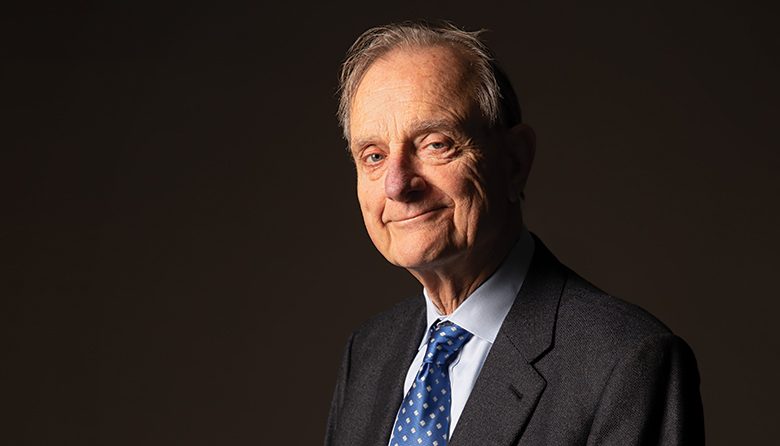 This article appears in print in the February 2019 issue. See more about the winners of the 2019 Executive Excellence Awards here. Click here for a free subscription.
Michael Garvey spent 25 years of his professional life as a lawyer who invested on the side. That sideline grew into todays Saltchuk Resources, a $2-billion-annual-revenue collection of maritime, air cargo and logistics companies that includes such heritage-rich names as Tote and Foss.
Garvey didnt come to the business with a maritime or freight background, but he and his partners built what he calls a specialty investment company through nearly two dozen acquisitions, using a concentric-circle approach of buying companies related to those already in the portfolio. While the company built itself in Alaska, it today has more assets in the Caribbean.
The value I added to the company was to make good capital investments and to find really good people to run them, he says. I always told the managers, Your most important decision will be to recommend the successor that will do a better job than you. We worked hard to develop internal leadership to be able to do that.
His investment criteria and management philosophy were to look for companies built for consistency and longevity and with high ethical content, buying and holding for the long term. Youve got to find reasons why a person would come to work for you and stay there, why a customer would buy your service and why suppliers would do business with you.
Garvey retired from Saltchuk in 2007 but his influence is still felt. Today, Saltchuk is owned by his three daughters, Nicole Engle, Michele Seaver and Denise Tabbutt, and two of his sons-in-law are in management. Im very proud of them, he says. Theyre doing a great job.