Daring Women: Seven Leaders Tell Their Stories
Women are rising in business. There's still a long way to go.
By Rob Smith May 25, 2021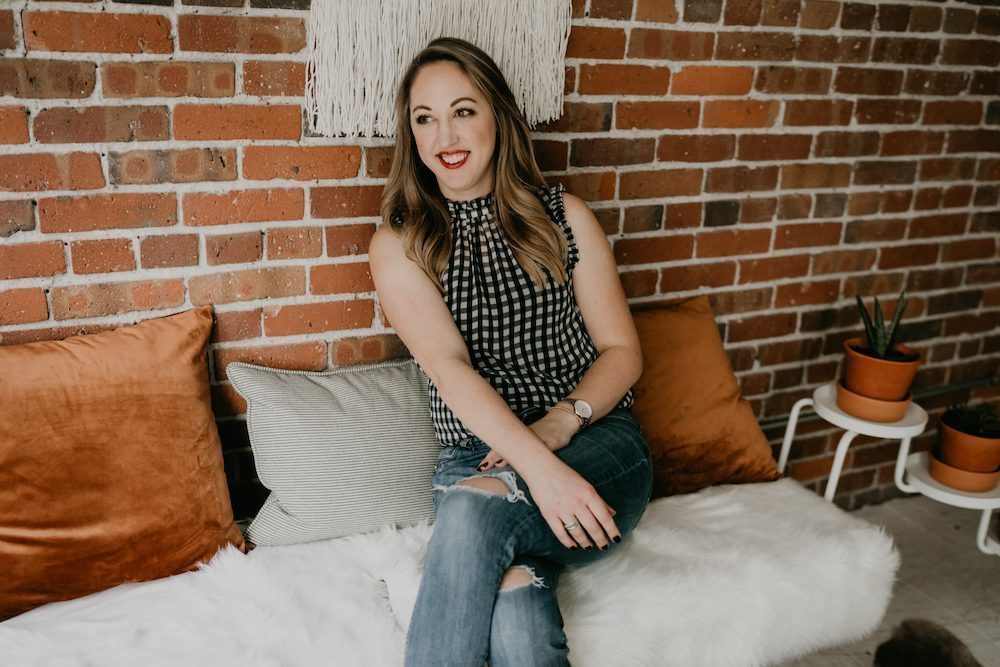 This story is featured in the May/June issue of Seattle Business magazine. Subscribe here to access the print edition.
Angelia Wesch is the first woman managing partner in the 128-year-old history of Seattle law firm Oles Morrison Rinker & Baker LLP. Brea Starmer, a mom of three, says she started her consulting company, Lions + Tigers, under duress after getting laid off while seven months pregnant. White Center Glass owner and President Abby Fisher works in a male-dominated profession, but has more experience than all of her lead technicians.
As Wesch, Starmer and Fisher demonstrate, women are succeeding at levels never before seen, but theres still a long way to go. A 2020 study by Catalyst, a New York-based global nonprofit, found that a record number of women ran Fortune 500 companies last year, but men still lead about 13 times as many as women. It also found that women constituted 47% of the labor force, but held only 40% of management positions.
Seven women business leaders in the Seattle area discuss their leadership philosophies, the importance of networking and mentorship, and how women can achieve prominence in their organizations
Meet the Executives:
Abby Fisher, President, White Center Glass
Fisher took over as owner of the company founded by her mother, Fern Falaschi, in 2018. The pandemic forced her to temporarily close the business last year, but revenue actually increased from 2019.
Kristin Jensen, Principal and co-managing director, Gensler & Associates Seattle (architecture and design)
Jensen has played a prominent role in several high-profile projects across the region, including master-planned communities Redmond Ridge and Snoqualmie Ridge; business parks in Federal Way that include build-to-suit jobs for the likes of Weyerhaeuser and Capital One; mixed-use town centers like Kent Station; and Thompson Seattle, a boutique hotel just steps away from Pike Place Market.
Jennifer Keough, Founder/CEO, JND Legal Administration (legal management)
Keough cofounded JND five years ago. She has testified in many courts across the United States and before the U.S. Senate Committee for Indian Affairs.
Anne Krog Iversen, Chief DNA & culture officer, TimeXtender (data management)
Krog Iversen cofounded TimeXtender with her husband and CEO Heine Krog Iversen back in 2006.
Megan McKay, Partner, Johnston Architects
McKay joined Johnston Architects in 2006 as a graduate student at the University of Washington and was promoted to partner in 2017.

Brea Starmer, Founder/president, Lions + Tigers (consulting/staffing)
Starmer, a mother of three who launched her company in 2018, describes herself as a future-of-flexible work advocate.
Angelia Wesch, Managing partner, Oles Morrison Rinker & Baker LLP
Wesch says she is committed to advancing the role of women in the legal, real estate and construction industries, serving previously as Seattle chapter president of Commercial Real Estate Women, known as CREW, which is a professional commercial real estate organization with some 12,000 members. She has been a CREW member since 1995.
Leadership Traits:
WESCH: Leaders with humility manage to instill loyalty and great passion in their teams, even though the leaders themselves may not be experts at everything. A strong leader is able to graciously own their lack of knowledge. The most effective leaders are not always the smartest people in the room.
MCKAY: I am constantly challenging myself to convey the complete information with the least number of words. I was taught from the beginning about clarity. If something is extraneous, leave it out. This is applicable to communication generally. Hearing criticism and dissent can be uncomfortable but is always constructive and is what pushes higher-quality results.
KROG IVERSEN: To walk the talk and believe what your inner voice is trying to tell you without being distracted from all the noise that is going on around you.
JENSEN: Its so important to have and express a positive vision for the future despite circumstances. None of us have lived through a global health event like this and many of our employees had not yet experienced a recessionary market.
KEOUGH: A good leader leads by example. How can I ask an employee to work hard if I dont? How can I model for employees how to deal with clients if he/she doesnt see how I interact with them?
Leadership Traps:
STARMER: An overrated characteristic for me is using ego to guide decisions, which Ive seen to be truly detrimental to an organizational culture. Also, wanting a company to grow for growths sake is a dangerous strategy. Dare to walk the talk and believe what your inner voice is trying to tell you without being distracted from all the noise that is going on around you.
WESCH: Leaders who are fearful of the uncomfortable space that change can expose are often ineffective leaders, so
I would describe being driven as an overrated leadership trait.
KEOUGH: Sugar-coating how an employee is performing doesnt help that employee learn and grow. Conversely, being strong and assertive may work well on the battlefield but isnt necessarily helpful in the corporate world. People want and deserve to be part of the process.
FISHER: Ive been told leaders are fearless. Thats not true. Through preparation and by building a safety net, you can appear fearless, but Ill never allude to being fearless.
MCKAY: Being the loudest person in the room is overrated, as it only serves to drown out the other voices and alternate viewpoints that are critical to growth.
Mentorship:
FISHER: My mother, Fern Falaschi. She coached me through the ownership transition and showed me how to take risks while not putting my bottom line at peril.
WESCH: A few years into my career, I decided to relocate my practice across the country, leave a job I loved and a supportive group of friends and professional colleagues to move to Seattle. In making this move, I was given the chance to reinvent my career. I was lucky to find an attorney who believed in my abilities and was willing to sponsor my successful advancement.
STARMER: For me, mentorship has not taken the form of long-lasting mentor/mentee relationship. Instead, it has happened organically and fluidly throughout my career. As my career experience deepened and each workplace move meant higher stakes, mentors appeared from unexpected places.
JENSEN: I realize what an impact my grandmother had on me. She was a teacher, but more importantly, a life-long learner. I was often frustrated when she wanted me to study outside of school, but now I find myself always looking to grow my knowledge and learn new skills.
Achieving Prominence:

KROG IVERSEN: By just being a woman and being ourselves and not trying to copy men in the business world.
WESCH: Let go of the toxicity of perfectionism.
JENSEN: Speak up and demonstrate your ability to lead in any small way. Be sure management knows.
KEOUGH: Raise your hand. Rise to the challenge. Those people who seek out the big assignments are going to get rewarded. That may be one place where women need to be less afraid. Studies show that girls at very young ages are less eager to raise their hands in class than boys.
STARMER: There are two strategies that have worked well for me and those I coach: do the work and tell the story. Those younger in career tend to just do the work. They focus on skill advancement and iterating year-over-year. However, there is no reason people cant make fast or large jumps in their career by making bold choices.
Networking:
JENSEN: Beyond industry groups, it is great to connect with others through social and community organizations. Its a helpful perspective to establish relationships with people in other fields and learn how they face challenges and build their businesses.
STARMER: I see networking as I do everything else in life as a means for giving back. For instance, Ive been lucky to join a number of podcasts this year, meeting some super interesting folks. I love to introduce them to other members of my community who I think would be a fit.
KEOUGH: This is a great question for me and a terrible question for me. I am not a traditional networker. I dont like to go to industry cocktail parties and make small talk. But networking takes many forms. To me, the best way to network is to be naturally curious.
KROG IVERSEN: Together is better. This is one of the reasons social media have grown so fast over the last decade. People enjoy socializing and networking, both professionally and personally. It also helps to seek out people who believe in the same things as you do or seek people you look up to and want to learn from, and then youll automatically move in the direction you want.
WESCH: I am not a huge social media person. I have no Facebook, Twitter,or Instagram presence. I do have a LinkedIn page, and I use that platform to stay in quick touch with others in my professional network. I am very selective in the persons with whom I connect on LinkedIn, but I am always open to making a new connection with someone where we might have the chance to work together or support each other on issues that resonate with me.
Barriers:
STARMER: Child care. I am not overstating the situation when I say that we are in a crisis as a country. It is not a coincidence that a recent study showed that half of women in tech leave the workforce by age 35, coinciding with the years they are most likely to be caring for children. Without flexible workplace policies, there wont be capacity for programs of mentorship to drive women up the leadership ladder.
KEOUGH: Thats easy: barrier to entry. Im proud that JND is a woman-run company, but the fact that we even say that proves my point. When was the last time you heard of a male-run company?
FISHER: As a woman in a male-dominated industry, I find that you have to fight to be viewed as legitimate. Some people still carry assumptions about the types of work women do and dont do. The truth of the matter: Ive been in the glass industry longer than my lead technicians.
JENSEN: Yourself. Ive found that most women do not recognize their own abilities to lead and hold themselves to such a high standard that they let any self-perceived shortcomings keep them from stepping up into a leadership position. Men often appear to have more self-confidence and belief that they can do anything.
MCKAY: The decision-makers in the construction and development fields are still predominantly men. Unfortunately and reflective of a broader social issue it is not widely accepted for a woman and man to meet one-on-one outside of a formal office setting, crippling the personal connection angle of networking.
Lessons Learned:
KROG IVERSEN: Develop the ability and skill to learn to listen to your inner voice and what your mind, body and gut tell you. Th eyre instinctual and never lie. Even more, learning to listen fi rst to be heard. Great businesspeople tend to be excellent listeners.
MCKAY: If the most important 90% of information is completed first and clearly conveyed, you will always be prepared for any deadlines, as you should just be filling in minor details at the end after your broad strokes are laid down. Too much early focus on minor details often derails and distracts.
Advice:
JENSEN: I was deep into my career when I realized how valuable my network had become. It has led me to business transactions, it brought me great team members and led me to new job opportunities. LinkedIn is a great way to keep track of and grow your network. Id also encourage being open to anyone who wants to connect with you, regardless of their field, as you just never know how that connection could be valuable one day.
MCKAY: If someone is criticizing an aspect of your work, it is important to leave arrogance aside and be open to change and growth.
KEOUGH: Im hopeful that the next generation of female leaders gets to write the rules a bit more. Girls in high school right now and women in college are hopefully learning that the world cannot hold them back unless they let it.
WESCH: Be fearless! Do not take advice from anyone whom you do not want to be like. Confi dently present your ideas. Do your homework.
Do Differently:
STARMER: I think my career would have benefitted from a degree in business rather than liberal arts. I honestly wasnt thinking that long term when I was 18.
KROG IVERSEN: Learning to not take negative feedback personally and not spending too much energy overanalyzing it. An item that makes us upset today and may cause us to act irrationally might not seem that way to us tomorrow. Let it cool down and rest for a day or two before acting. Youll be better off and happy that you did.
FISHER: I would have learned to triage issues and delegate tasks.
MCKAY: I would be less ashamed of asking questions. Early in my career, I was plagued with uncertainty and fearful of appearing too inexperienced.
Off the Clock:
MCKAY: On weekends, I cherish time with my family, so I focus on being in the moment with my young toddlers and husband at home. I am also passionate about minimizing clutter in my house. Its very clarifying to determine the minimum amount you can possess and still live comfortably.
FISHER: In the kitchen. I meal prep for the week so I can spend as much time as possible with my children.
JENSEN: Either on the golf course or wine tasting. I love golf because it gets me outside in our beautiful Northwest surroundings and its a fun way to connect with friends and spend quality time with my husband. We live in Woodinville, and as empty nesters, we are finding more time to enjoy the amazing wineries in our area.
KROG IVERSEN: Going for a walk in downtown Seattle and having lunch with my family. We really enjoy spending time at Pink Door, Terra Plata and Capitol Hill. Going for long walks in the Washington mountains.
Autobiography Title:
WESCH: Road Therapy. Coming in a few years, hopefully, to virtual bookshelves everywhere. I do some of my best thinking driving a challenging stretch of remote road, surrounded by one of the most spectacular views on earth.
KEOUGH: That depends on whos writing it. My partners would probably call it, She Worked Her Butt Off . My four siblings would call it, She Did It Her Way. My children would call it, Mommys Got It. I think I will go with A to B Its Not Always a Straight Path.
FISHER: Measures of Success Meals from a Business Mom. Id write a cookbook with stories and quips. The cover art would be a Pyrex measuring cup with cash, a cell phone and keys hanging out.
Know a Daring Woman? Want to be a Daring Woman?
Seattle Business magazine is always looking for submissions for its Daring Women profile. The profile showcases top-level executives in organizations throughout Washington state.
To nominate, please complete the form below.