Fundraising for Breast Cancer Is a Noble Cause Impacting Lives
The battle against breast cancer is a fight all of us must join
By Christina Kelly September 11, 2019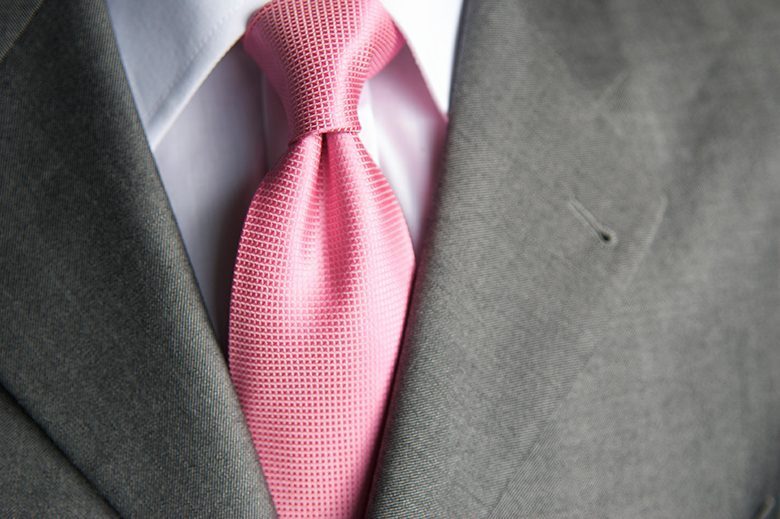 This article appears in the September 2019 issue. Click here for a free subscription.
The American Cancer Society is sponsoring the Real Men Wear Pink campaign, which launched this summer and runs through the end of October. Its a campaign that gives men a leadership role in the fight against breast cancer.
October is Breast Cancer Awareness month, and the hope is to encourage men to sign up and use the power of pink to raise awareness and money for the American Cancer Societys breast cancer initiatives. That includes innovative research, patient services and education around screenings, early detection and other risk reduction. Its also a friendly competition to raise the most money by the end of October.
Of course, that means raising a minimum of $2,500 or more, wearing pink in October and looking for opportunities to help educate the community about breast cancer. The easy part is the American Cancer Society provides nearly everything a business leader needs to launch a campaign, including up-to-date information on breast-cancer research, your own website page to solicit donations, and a guide on fundraising and promoting your efforts.
Before you start, you can discard the image of the tin-cup mode of fundraising. You arent asking your boss or your friends to give you money for personal use. You are giving them an opportunity to make an impact.
About one in eight women will develop invasive breast cancer over the course of their lives. By the end of the year, the American Cancer Society estimates there will be nearly 271,200 new cases of invasive breast cancer, along with 63,000 new cases of noninvasive breast cancer. About 42,260 women will die from breast cancer. Although rare, about 2,670 men will receive a diagnosis of breast cancer. In Washington state, 39,160 women will be diagnosed this year, and we will lose 13,000 women to the disease.
The secret to getting people to open their wallets isnt a business transaction. Its a human connection. So, when you make an ask, show a meaningful connection that helps potential donors identify with you. If you lost your mother, wife, sister, friends or colleagues to breast cancer, tell that story.
Keep in mind that where money is concerned, initial reactions to an ask tend to be no. Thats because we all think fundraising is about money, when its so much more. No one will give you $500 or $1,000 of their hard-earned money simply because they have no other place to put it. Real Men Wear Pink is all about what you can do with the money. Its about impact.
Tom Flookes, an IBM executive and co-chair of the local American Cancer Societys board of advisors, raised more than $45,000 last year for the campaign. He dyed his hair bubblegum pink, which garnered plenty of attention walking the traditional halls at IBM.
Dying hair pink isnt for everyone, however. Look at everyday activities and see if theres something that you can turn into a fundraiser. Here are a few ideas candidates have tried in the past.
Host a wine tasting party. Ask your friends to donate $25 at the door. There are wine clubs in the Puget Sound you could contact if you need an expert to help.
If you like golf, organize a game with friends where you add a donation on top of the golf fees. You can even set up certain hole where players will donate if they dont make par.
This also is the time of year for yard/garage sales. Ask your family and neighbors to help by holding a community sale, with the proceeds going to the Real Men Wear Pink campaign.
Football season is coming up, and the opportunity to tailgate in September and October. Host a tailgate party drenched in pink and ask for donations. Take photos and post them on social media asking for additional donations to help you raise funds.
Set up a work challenge. Get departments to help raise funds and offer the department an early day off as incentive.
Leaders from our local business community can impact real lives by raising money to fund cutting-edge research and to ensure everyone facing breast cancer has equal access to care. Look around at the women in your life and ask yourself if theres more you can do.
Save some lives: realmenwearpinkacs.org/seattlewa.
Christina Kelly is director of communications for the American Cancer Societys West Region. Email: [email protected]; Twitter: @ACS_WA; Website: www.cancer.org