Jeff Bezos and Amazon Executives Have Made More than $10 Billion this Morning
Bezos is likely once again the worlds richest person, and eight executives have combined to make more than $27 million since the market opened.
By Leslie Helm October 27, 2017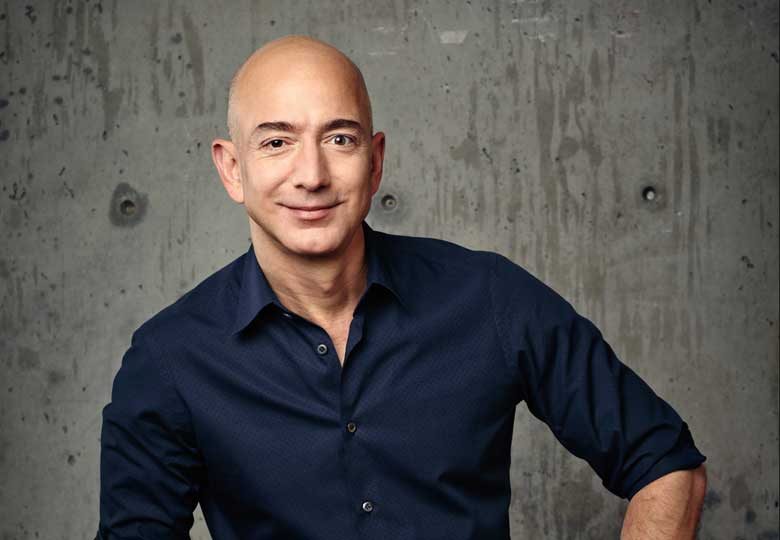 Its been a good morning for Amazon shareholders.
As of 10 a.m., Amazons stock price was up 13.5 percent, or about $131. CEO Jeff Bezoss roughly 80 million shares were worth about $88 billion. As of mid-morning, his holdings had climbed $10 billion in value compared to the close of the stock market closed yesterday.
Bezos alone may by the end of the day reclaim the title of Worlds Richest Person.
But its not just Bezos having a big day for Amazon. Eight other executives and board members have each made $1 million or more.
The others who have done nicely include Andrew Jassy, CEO of Amazons AWS cloud service, whose holdings have gone up about $10.4 million in value; Jeffrey Blackburn, senior vice president for business development, up about $6.8 million; Tom Alberg, Madrona Ventures managing director and an early investor in Amazon, up $2.6 million; John Seely Brown, long time Amazon board member, up $1.8 million; Thomas Ryder, Amazon board member, up $1.7 million; Patricia Stonesifer, former senior Microsoft executive, up $1.6 million, Jeffrey Wilke, Amazons CEO, worldwide consumer, up $1.3 million; and Jonathan Rubinstein, Amazon board member, up $1 million.
Read more about Amazons big third quarter here.