When It Comes to Overall Affordability, Sea-Tac Airport Is Unremarkable
Sea-Tac ranks 24th in a recent study of the nations most affordable major airports
By Bill Conroy November 14, 2019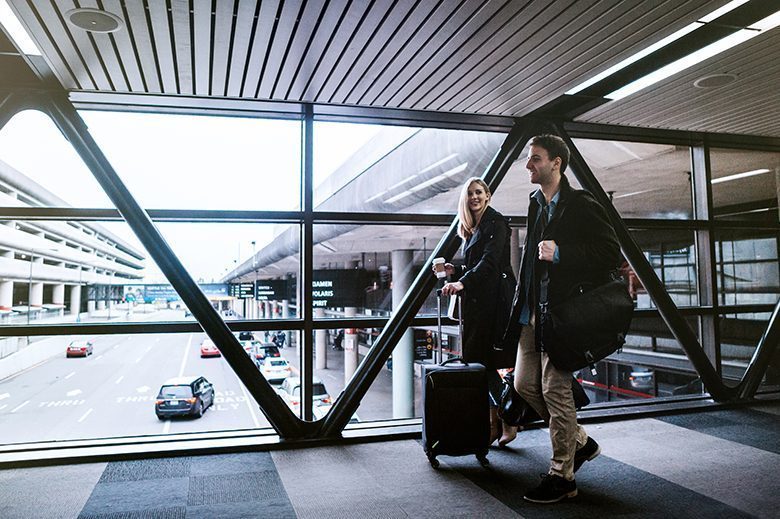 Sea-Tac airport ranks in the middle of the pack in a study of the nations 50 busiest airports based on overall affordability, which included an assessment of domestic airfares as well as other incremental costs like baggage-cart rentals, the price of a cup of coffee, parking fees and the cost of an Uber ride to the nearest city center.
The study, conducted by travel news website The Points Guy, separates the 50 airports analyzed into two lists of 25, one for the most expensive airports and the other for the most affordable airports. Sea-Tac ranked 24th on the latter list, ahead of 25th Los Angeles International Airport and behind Pittsburgh International Airport (23rd), Milwaukees General Mitchell International Airport (22nd) and San Antonio International Airport (21st).
One factor working in Sea-Tacs favor is airfare cost.
Domestic fares at Sea-Tac are 10 percent lower than five years ago, driven partly by increased capacity and competition, which often result in lower fares one of many factors, Sea-Tac spokesperson Perry Cooper says. The average domestic airfare from Sea-Tac is down 10% from 2013 ($186) to 2018 ($167).
The most expensive airport, according to The Points Guy analysis, is Newark Liberty International Airport, followed by John F. Kennedy International Airport (second); Dulles [Virginia] International Airport (third); San Francisco International Airport (fourth); and LaGuardia Airport in New York (fifth).
The most affordable major airport in the country is McCarran International Airport in Las Vegas, followed by Orlando International Airport (second); Fort Lauderdale-Hollywood International Airport (third); Norman Y. Mineta San Jose International Airport (fourth); and Oakland International Airport (fifth).
Travelers may not go out of their way just to enjoy a less expensive cup of coffee, but its important to remember that the cheapest flights may not be worth it if you find yourself relying on a luggage cart to get to the check-in counter, or if you plan on taking an Uber or Lyft to the nearest city center, The Points Guy study notes. And airports that do more to make the travel experience a pleasant one (think: lounges) often come out ahead.