RETAIL NEXUS: THE INTERSECTION OF RETAIL AND TECHNOLOGY

Seattle is a center of retail and technology, and home to some of the world's most iconic brands. Seattle Business magazine, PwC, Bank of America and DB Best Technologies​ present the third annual Retail Nexus event On March 21, 2017 at Seattle Art Museum. Retail Nexus is back for its third year to bring together the brightest minds from the area's top retailers to share ideas and trends in retail and technology. 
The event is a half day conference featuring discussion panels and TED-style talks followed by an industry after-party. Speakers will share ideas and insights on creative ways to draw customers to stores, innovating the shopping experience and cultivating brands consumers love. Engage with top retail execs through a series of discussion panels and talks, plus meet and network with peers at the industry after-party. 
With speakers and attendees from Amazon, Blue Nile, Costco, Nordstrom, Starbucks, zulily, Amazon, Sonos and more, the area's largest and most innovative retailers will come together in one place. Don't miss the opportunity to make essential connections with the top executives in the Seattle retail and technology industry. 
Interested in speaking? To become a featured speaker or explore sponsorship and exhibitor opportunities for Retail Nexus 2018, please contact Seattle Business magazine's Marketing & Events Coordinator Ariana Taylor at ariana.taylor@tigeroak.com. 
2017 TOPICS
Panel / Improving the End-to-End Retail Process
Speaker / Using Tech to Connect People to the Outdoors
Speaker / BXT: Winning Together
Panel / Personalizing the Customer Shopping Experience
Speaker / Creating Community and Connection
2017 SPEAKER LINEUP
Julie Averill, REI, CIO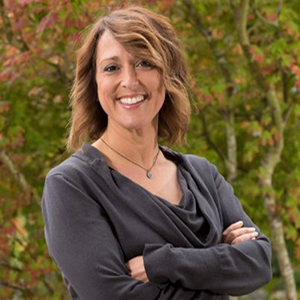 Julie serves as the Chief Information Officer (CIO) of REI, leading the co-op's technology strategy and overall IT operations. She is responsible for technology solutions across the company, including 149 stores, digital experiences, marketing, strategic merchandising, call center, supply chain, and data center/cloud infrastructure.
Prior to REI, Julie served as Nordstrom's vice president of technology, leading many of the company's technology innovations over the last decade.
She was also an adjunct professor in Seattle University's Masters of Software Engineering program, held various consulting roles, and previously worked at Weyerhaeuser and Ernst & Young.
She serves the co-op's interests through several non-profit STEM and education advisory positions, working to provide access to technology careers for all.
Beto Guajardo, Starbucks, SVP Global Strategy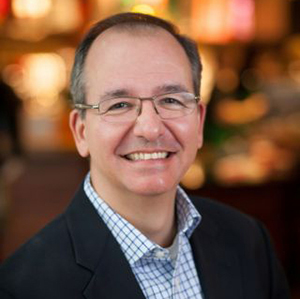 Beto Guajardo is senior vice president of Global Strategy for Starbucks. Beto leads the strategy group that works across business units and functions to identify opportunities for new business development, improvements to existing business practices, and development of long-range strategic plans.
Beto is a corporate strategist with extensive global experience in corporate and brand strategy, new business development, mergers and acquisitions and organization design.  As a former management consultant with McKinsey, Inc. and Deloitte Consulting, LLP, Beto led strategic initiatives for international clients in more than 30 countries. 
Beto also held senior leadership positions in corporate strategy as the Global Vice President of Brand Strategy for Levi's Strauss & Co, one of the largest privately held apparel manufacturers and retailers of the iconic Levis and Dockers brands. He was also the Vice President of Strategy for Avon Cosmetics, one the world's leading direct selling company of personal care and beauty products.
Harvey Kanter, Blue Nile, CEO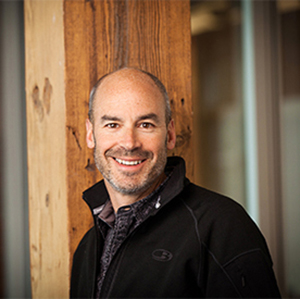 Bringing more than 25 years of experience across merchandising and retail platforms, Harvey Kanter was appointed President and Chief Executive Officer of Blue Nile in March 2012. In January 2014, he was named Chairman of the Board. Kanter executes the company's long-term growth strategy, and during his tenure Blue Nile has been recognized as an Internet Retailer Hot 100 Best Retail Web Site and a National Retailers Federation Top Hot 100 retailer.
Prior to joining Blue Nile, Kanter served as President and Chief Executive Officer of Moosejaw Mountaineering and Backcountry Travel, Inc., a leading multichannel retailer of premium outdoor apparel and gear. Under his leadership, Kanter developed Moosejaw's enhanced brand architecture and market positioning by clearly defining the merchandising, marketing, and consumer experience strategy and initiatives. During his tenure, Moosejaw experienced double-digit revenue growth and was the recipient of numerous industry awards, including Internet Retailer Hot 100 and Hot 100 Mobile, Ad Age Top 50 Marketing Company, among many others.
Before Moosejaw, Kanter served as Executive Vice President and Managing Director of Michaels Stores, the largest craft store chain in the United States and Canada, with nearly $4 billion in annual sales. While at Michaels, Kanter managed the successful overhaul of the company's product merchandising and was responsible for product trend development.
Kerry Gibson-Morris, Zulily, VP of Merchandising - Home, Hardlines, & Licensing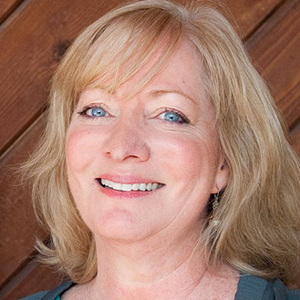 Kerry joined zulily in May of 2013 and has headed up the Home & Hardlines Merchandising teams after spending 10 years at Amazon, where she managed a variety of teams that sourced and developed a wide range of product categories from Toys & Outdoor to Kitchen & Home.  She was instrumental in launching their wedding and gifting space and developing Amazon's first Private Label Brands. Prior to joining Amazon she was part of the merchandising, International sourcing and private label divisions at WalMart and Costco Wholesale. Kerry loves to travel and spend time in the outdoors, especially gardening and hiking.
Brad Duea, Sonos, Inc., Managing Director/GM, Americas-Pacific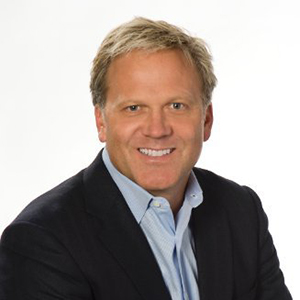 Brad Duea is the Managing Director for the Americas-Pacific  (AMPAC) region at Sonos. In this role, Brad is responsible for regional business units and territories, including the United States, Canada, Latin America, Australia/New Zealand and Southeast Asia.
Brad discovered Sonos in 2007 while President of Napster, an integrated music service partner of Sonos' and has been a customer and fan ever since. The decision to join the Sonos team was simple once introduced to the culture and the opportunity of scaling Sonos to capitalize on the growth of streaming.
Prior to Sonos, Brad was the Senior Vice President of Marketing for T-Mobile USA and was responsible for all product management, including the sourcing, positioning and delivery of over $5 billion in value-added services, devices and accessories. In this role, Brad led the team that secured the iPhone for T-Mobile USA.  Under Brad's leadership at Napster, revenue increased from less than $12 million to over $120 million, international revenues increased from zero to over $20 million and subscribers increased over 2,500%.  Brad also led the team in creating and launching Napster Mobile, a mobile music service, with over 10 carriers globally, and localized versions of the Napster PC service in the UK, Canada, Germany and Japan.
Brad holds a Masters of Business Administration from the University of Southern California and a Bachelor of Arts degree from the University of California, Santa Barbara. He also holds a Juris Doctor from the University of San Diego School of Law and remains a current member of the California Bar.
Rob Cain, PwC, Principal, Consumer Markets Group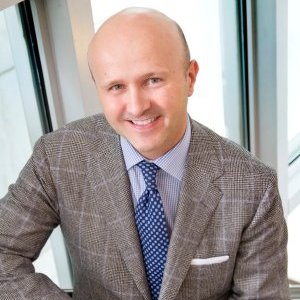 Rob Cain is a Partner in the firm's Consumer Markets Group where he leads the US Technology Consulting Practice.  CMG serves clients in Retail, CPG, Agribusiness, Hospitality, Travel and Logistics.  Previously, Rob was a leader of the Information Technology Strategy and Enterprise Architecture competency. Based in Minneapolis, Minnesota,  Mr. Cain is responsible for the development and delivery of world-class technology, information management, digital and  business transformation initiatives.
Prior to joining PwC, Rob was The Chief Information Officer, Enabling Functions, for The Coca-Cola Company.  Mr. Cain was accountable for  the technology systems and services for the  global corporate  functions at TCCC, including  Corporate Finance.  Rob's organization supported all aspects of  the transformed corporate functions, inclusive of HR, PR, Sustainability, Sourcing, Controlling,  Consolidation and Planning,  Capital Management,  Treasury, Tax, Audit, M&A  and the regional Financial & HR Shared Services centers in Costa Rica,  Buenos Aires, Dublin, Warsaw, Johannesburg and Manila.
Karl Siebrecht, FLEXE, CEO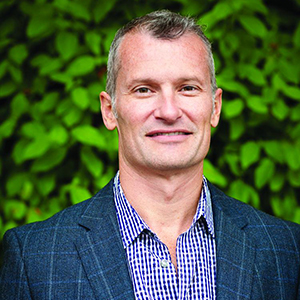 Karl is a seasoned technology executive, with leadership experience in both startups and large, global corporations. Prior to co-founding FLEXE, Karl was CEO of AdReady, a Seattle-based advertising technology company. He is also a founding Board member of EnergySavvy, a SaaS-based solution for energy efficiency management. Previously, Karl was President of Atlas at aQuantive, before its $6B acquisition by Microsoft, and earlier in his career he was a Manager at Bain & Company in Boston and a Diving Officer in the US Navy.
Xuchen Yao, KITT.AI, FOUNDER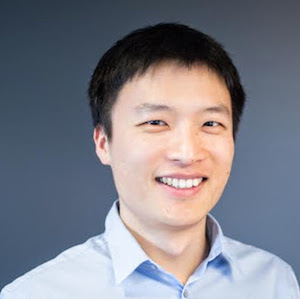 Xuchen Yao is co-founder of KITT.AI. KITT.AI is a Seattle-based startup that offers Conversational Understanding as a Service. It is backed by the Allen Institute for Artificial Intelligence, Founders' Co-op, Amazon, and Madrona Venture Group. It's among the CB Insight AI 100 list selected from 1800 companies. Xuchen Yao graduated from the Johns Hopkins University with a PhD in Natural Language Processing. He also attended Saarland University and University of Groningen for his Masters. He's spoken at various venues in the general field of NLP, including University of Pennsylvania, IBM Watson, Microsoft Research, Facebook, and Deutsche Telekom.
Andy Comer, Tommy Bahama, Senior Vice President of Marketing and Creative Services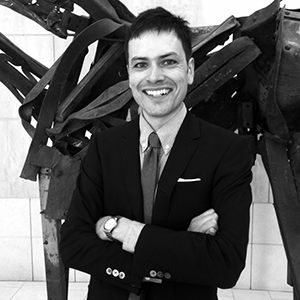 Since joining Tommy Bahama in August of 2015, Andy has helped evolve and elevate the brand's look, feel, and voice, reworking its brand guidelines and its creative strategies, teams, and talent. He is in the process of building an omnichannel model rooted in shared ownership, bringing in inspiring leaders from companies including Nike and Nordstrom and defining a multi-year messaging plan for the company. This plan debuted with Tommy Bahama's recently launched "Live the Island Life" campaign and has seen immediate impact.
Andy was previously an editor of GQ, creative director of Nordstrom, and content director of Gilt Groupe. He is driven by a passion for creatively serving and inspiring guests, and meeting the challenges of a radically altered consumer climate. He has pushed himself to be at the forefront of art and commerce, engaging new platforms and models at early stages and merging point-of-view driven content with selling in original ways. 
From his experiences in the early world of online content to his leadership roles in high-profile magazine and website editorial, start-up e-commerce, innovative consulting, and big-box omnichannel retail, Andy's career has spanned both coasts and been driven by the big idea of inspiring readers, customers, clients, and guests, respectively, to navigate their world in an informed, confident, and meaningful way.
Andy graduated from Oberlin College, was a fellow at the Whitney Museum of American Art, and toured the U.S. and Europe as a professional musician.  
Jill Donnelly, Baby & Company, Owner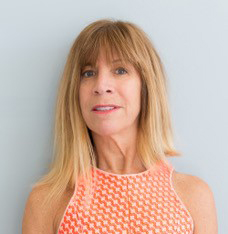 With 41 years of experience under her belt honing her expertise in retail, buying, brand-making, and customer service, Jill Brandmarker-Donnelly has solidified her position and specialty boutique, Baby & Company, as noted figures in the Seattle fashion community. Having taken over as CEO of the brick-and-mortar store in 2007 (launching ecommerce in 2014), Jill diligently works to maintain and modernize the unique, independent style which set the company apart during its formative years. The sophisticated franchise maintains its original awareness of higher value, seeking vendors that tell the same story of the power of fashion. Jill continues the anti-volume legacy that counters the fast fashion fad with a focus on upholding the spirit of slow fashion and sustainably-made orders of artisan goods.
Moderator Lineup: 
Nicholas Hodson, PwC, Partner, Retail & Consumer Group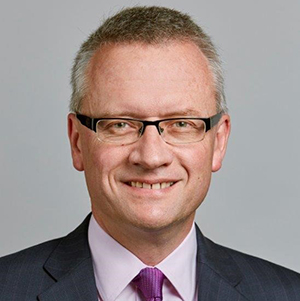 Nick Hodson is an advisor to executives in the consumer and retail industries for Strategy&, PwC's strategy consulting group. As former Head of Strategy for Safeway, Nick has over 18 years of consulting experience specializing in strategy and performance improvement. He leads wide-ranging transformation projects, spanning supply chain, the end-to-end merchandizing process, IT, digital and store operations. Nick has coached retailers on how to optimize in-store pick and pack operations, develop and implement new high capacity packing line layouts, forecasting methodologies, and staff scheduling. His experience also includes redesigning product development processes, supply chain interfaces, and overall customer in-store experiences.
Nick originally joined Strategy& in 1994 in the London office after INSEAD and five years in the downstream oil industry. He eventually transferred to San Francisco and was elected partner in 2002. In 2006, Nick left the firm for stints with Safeway and McKinsey before returning to the firm in 2010. In the early part of his consulting career, Nick focused on energy clients, particularly marketing for downstream oil companies, before transitioning gradually to strategy in general and retail in particular. Today, Nick's work focuses on strategic transformation for retail clients such as grocery stores, convenience stores, fuel stations, and increasingly design-led sectors such as apparel. Over the years, Nick has also led strategy and transformation work in industries as diverse as commercial airplanes, railroads, chemicals and telecommunications
Anthony DiBlasi, Bank of America, Market President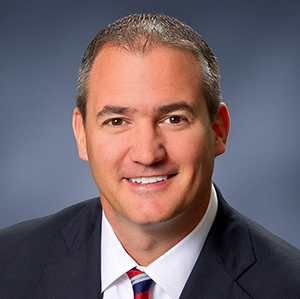 Anthony DiBlasi is Managing Director, Market Executive of the Evergreen Market for Merrill Lynch, U.S. Wealth Management. He also serves as the Seattle Market and Washington State President for Bank of America.
In his capacity as Market Executive, DiBlasi manages the Washington market, overseeing more than 200 Merrill Lynch employees and more than $14 billion in client assets. He joined Merrill Lynch in 1996 as a Financial Advisor in Ohio, and has served in a variety of local and regional leadership positions there, as well as in Nevada.
In his Market President role, he oversees the delivery of the company's corporate social responsibility activities locally, including charitable grants, community development lending and investing activities, diversity efforts, arts and culture projects, associate volunteerism and environmental initiatives. In addition, he coordinates with other local Bank of America division executives to align the company's resources to help meet local market needs while strengthening the brand and growing the company's business.
DiBlasi serves on the Boards of the Washington Roundtable and the 2018 Special Olympics USA Games, as well as on the Executive Committee of the Seattle Metropolitan Chamber of Commerce. Personally, he is a long-time supporter of Goodwill Industries and the Susan G. Komen Foundation.
He and his wife Nicole live in Bellevue with their 8-year-old son, Enzo.
Click here for a photo recap of Retail Nexus 2016
Seattle Art Museum
1300 1st Ave
United States