100 Best Companies to Work For
Equity and Inclusion Are Baked Into the Seattle Metropolitan Chamber's Mission
'When you arrive at the door to come to work, you don't leave your personality behind'
By Rob Smith December 10, 2019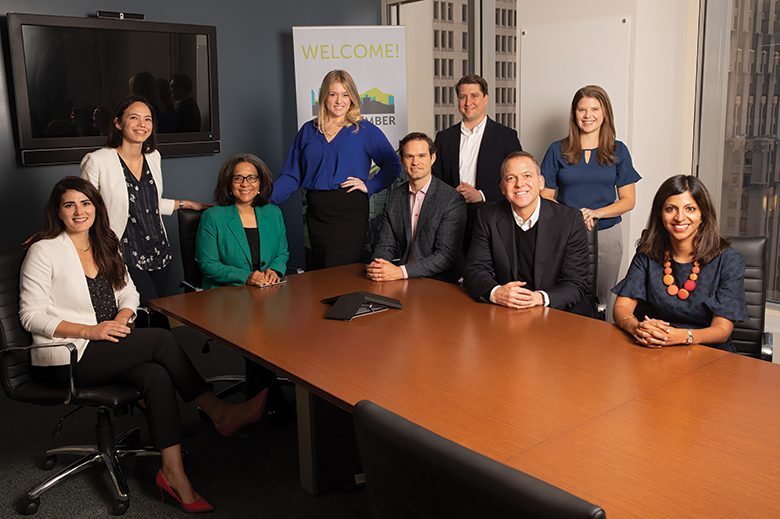 This article appears in print in the December 2019 issue. Click here for a free subscription.
To Marilyn Strickland, the workplace of the 21st century comes down to culture.
Strickland has been president and chief executive officer of the Seattle Metropolitan Chamber of Commerce for almost two years. The former Tacoma mayor doesnt like the term work-life balance it sounds sexist, she says but at the same time shes fully cognizant that the chamber must be flexible toward employees personal lives.
We want you to bring your authentic self to work, but sometimes organizations are not ready to handle that, Strickland says. When you arrive at the door to come to work, you don't leave your personality behind.
The chamber, founded in 1882, employs the equivalent of about 27 full-time workers. It represents 2,600 companies an all-time high and holds almost 300 informational and networking events per year.
Recently, the chamber recalibrated its mission statement to include equity and inclusion, both internally and in its interactions with members.
The organization has a number of internal cultural programs, including a party-planning committee that sets informal team-building activities; monthly staff lunches; financial and budget training for employees; and diversity and inclusion training. It also has what it calls a service bucks program, where employees recognize co-workers with a handwritten note. Once an employee receives 10 notes, the individual is given either a $25 gift card or the option of donating $25 to a charity of choice.
The chamber also allows employees to volunteer on company time with a nonprofit of their choosing.
Every single employee also had a chance to weigh in on the chambers recently completed strategic plan, Strickland says.
The approach resonates with employees. Wrote one in nominating the chamber for a Seattle Business magazine Best Places to Work Award: The leadership does its best to accommodate flexible schedules and support various stages of life.
Strickland acknowledges that the chamber has some turnover but views it as a positive because member companies often recruit high-performing employees. It's really about understanding the needs of the employees and being realistic, she says. We want to set them up for success, whether here or elsewhere.